Our mission
Recy-Récolte is a young Montreal company that specializes in the collection of bulky debris. Our professional teams make sure to make quick pick-ups according to your expectations. The basis of our service is to collect bulky items quickly without our customers having to lift a finger. We take care of everything: from the complete collection of bulky debris that you no longer want, at low cost, to the disposal of these in a responsible manner.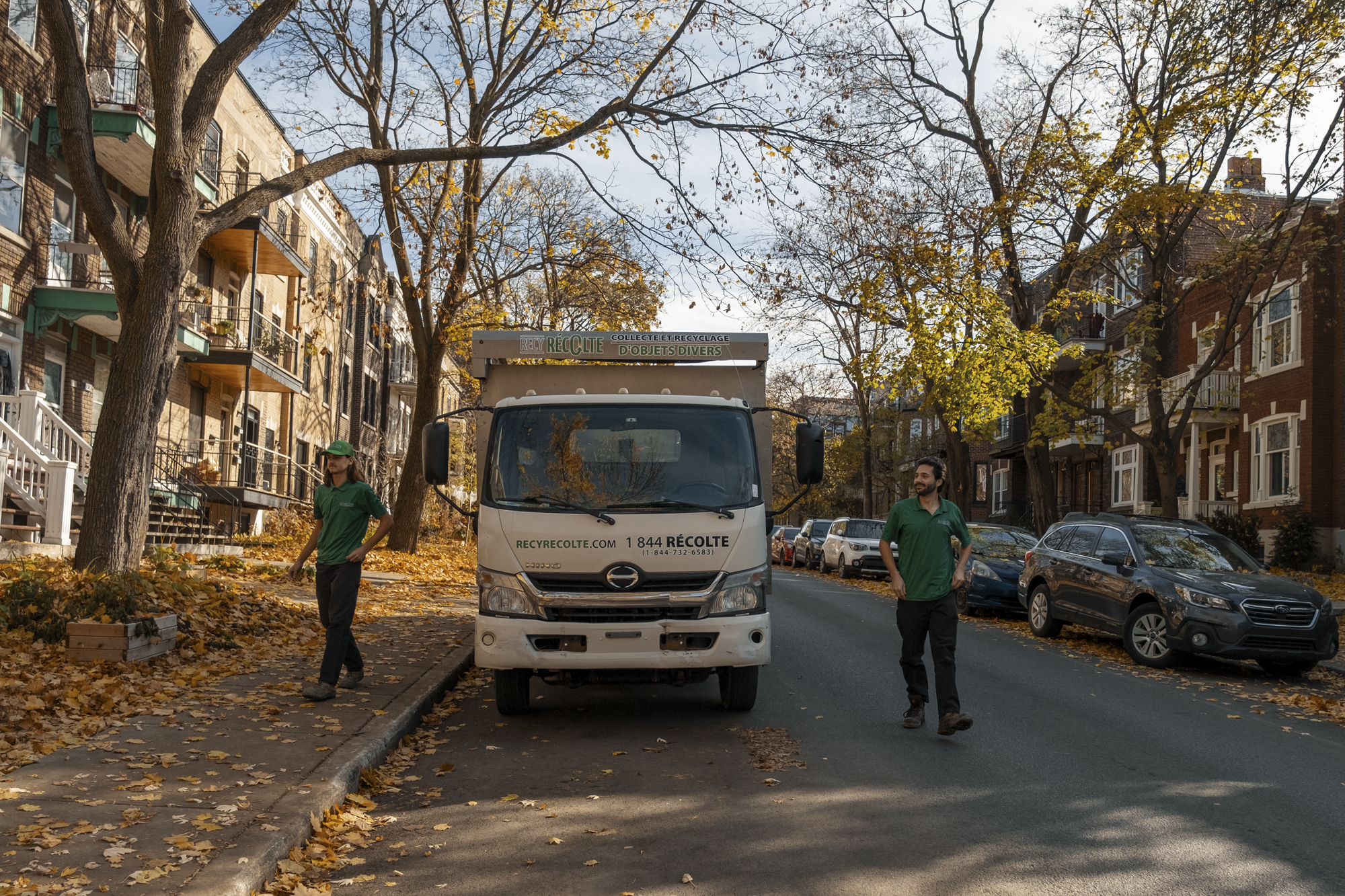 Our history
Spring 2014
Recy-Récolte was born in spring 2014 thanks to a young couple, Gabriel and Marie-Pier. Gabriel was already experienced in the construction industry, so he was aware of the need for a pickup service in the greater Montreal area. In fact, he himself was struggling to manage the removal of his debris. With determination, Gabriel and Marie-Pier boarded their first truck and began making pickups. Despite a challenge-filled first few years, the young couple is proud to have persevered and continued to expand their business.
Over time
Recy-Récolte now owns a fleet of 7 trucks, and around 10 employees to meet the needs of its customers. Gabriel and Marie-Pier continue to believe in the excellence of their service and work tirelessly to improve their processes in order to completely satisfy their customer's needs. A huge thank you to all our customers!